"Bikes for All" 2022 was a great success!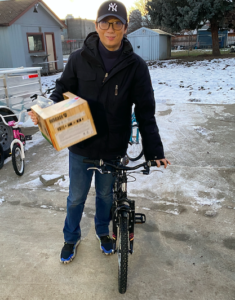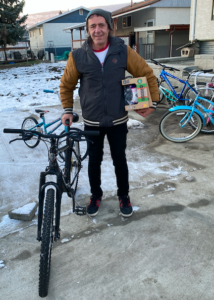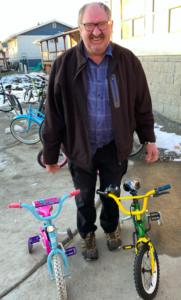 The program saw 55 bikes provided to members of our community who would benefit from having access to a bike. With recipients ranging in age from 2 and up the impact on our community will be felt for years! To help get kids started young so they can build a passion and spend a lifetime riding bikes is a gift that cannot be measured in impact.


This year saw another 55 bikes get into the community, which brings the two year total to over 100 bikes! We saw the bikes again getting out to a wide array of families, with more teenagers receiving bikes this year to help them get to and from school and work as well as helping them socialize with friends. Through the support of
BikeWays
and their team that we were again able to provide the right size bike to all the applicants rather than having to select who would get a bike and who would not. Their support this year helped us secure the needed number of larger bikes that we otherwise would have had to say sorry to.
Some of the more impactful situations that come to mind when we reflect on the families and individuals we met through the program was a Ukrainian family of 6 where all 4 daughters and the parents were able to get a bike, two different Syrian refugee families whose kids grew out of the bikes they got last year, and a mother and son who live a 40 min walk to the nearest bus stop with no vehicle who can now ride to the bus stop and beyond and reclaim a significant amount of time in their lives!
This year we saw the talent of mechanics from
Smith Creek Cycle
,
Cyclepath
,
Shred Shed
, Bikeways and a few experienced mechanics from the community donate their time to help make sure all the bikes were going out in good working order, and the team at Cyclepath took the time to put many of the bikes through their bike wash station to have them looking as good as they could before they went out to the recipients.
With helmets being provided by the team at
Brain Trust Canada
this program truly is a community coming together to make magic happen for the holiday season.
The Bikes for All program was sparked by Brian at Smith Creek Cycle who saw the need in our community and saw a way that we could come together and make a difference to help get more people on bikes.
Each year the "
Bikes for All
" program starts to accept bikes by donation at Smith Creek Cycle or the Elevation Outdoors office in September – November, and are then tuned up by a team of volunteers powered by pizza and refreshments. Nominations also open in Sept and run through Dec 1st so we have time to match the bikes with recipients and get them in their hands for the holiday season.
"The bicycle is a simple solution to the worlds most complicated problems." unknown
If you would like to get involved in this program in the future as a mechanic, donate a bike, financial support or otherwise please send us a message at
[email protected]
and we will be happy to speak with you.