LEARN TO SHRED
Snowboarding
The Learn to Shred program is Elevation Outdoors longest running program.  Started in 2007 the program has remained our most popular and in demand program.
*For the 2021 Learn to Shred Program, the focus of our program will be changing due to the impacts of Covid-19.  As we work with our partners on this program we will be decreasing the group size for each group, and we will be focusing this years program on riders that have previous snowboard experience either through our programs or elsewhere.  The program for this winter will focus on getting the participants back up on the mountain so they can have an opportunity to get out and ride and connect with our mentors so they can learn and grow as people, rather than focusing on introducing new riders to the sport as we have in the past. 
The Learn to Shred program this season will be focusing on providing participants that have previous snowboard experience.  Our volunteer mentors will be there to connect and provide positive role modelling and conversations with the youth while riding.  With the Covid-19 policies in place at Big White instruction will not be included in the program this year, so we will be looking at an applicants previous experience to ensure they are able to ride already allowing them to come up and enjoy some more time on snow to ride, have fun, and reap the benefits that outdoor activity can have on physical and mental well being.
In an effort to make the sport even more accessible Elevation Outdoors provides transportation from 3 common meeting points in Kelowna and West Kelowna to make it easier for participants to join us.
Dates:
We are still working out details with Big White for our 2021 program.  This season we are working on delivering the program on Wednesday and/or Thursday afternoons to take advantage of the half days school schedules many students have locally in an effort to provide a great opportunity for meaningful activity when not in school.  Each group will have an opportunity to ride 1 afternoon per week for the duration of the program as we are striving to take our program to the resort when it is quieter in an effort to minimize the risks to our participants, staff and volunteers this season.
Pricing:
Each seat is $600.
* 100% and partial scholarship seats are available for youth that meet our eligibility criteria! Click here to see our scholarship eligibility requirements.
Already completed Learn to Shred?
Amazing!  This year we want to hear from you.  Come back out and get some more time on snow with our team!  We are looking forward to seeing many of our previous participants back out for some more fun this season.
---
If you are interested in volunteering for Learn to Shred, please click here!
---
To register for the Learn to Shred program please download the registration package below or follow the online registration link above to register online.
Presenting Sponsor
We are currently looking for a presenting sponsor to help us make this program possible.  If you or your company would like to support this program please contact our Executive Director at mike@elevationoutdoors.ca.
Scholarship Seat Sponsors
Thank you to these great organizations for their support in helping us break down barriers to participation.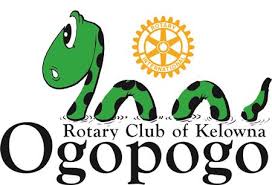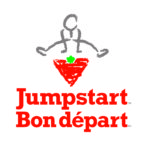 This Program is made possible with funding from the Canadian Tire Jumpstart Charities
We acknowledge the financial support of the Province of British Columbia.
Product Sponsors
A big THANK YOU to the following Organization Sponsors who contribute in a wide array of manners to help us have the impact we do in our community.

We acknowledge the financial support of the Province of British Columbia.