ELEVATION
OUTDOORS
Elevation Outdoors was founded in 2007 by Tori Hanson and a small group of dedicated individuals that saw a need in our community. From our very first ever Learn to Shred program with 6 participants our focus has always been on breaking down barriers and helping young people find a passion to help them lead a healthy happier life. Since our inception, we have expanded our program offering to include snowboarding, mountain biking, rock climbing and sailing programs. All of our programs have full scholarship seats for any eligible youth or families to assist in providing them with an opportunity to develop a healthy passion.
Elevation Outdoors provides all the required equipment for the different programs so that all a participant needs to do is show up with a positive attitude and a willingness to try something new. Transportation is also included in our programs from a common meeting point, to ensure that each youth has an opportunity to participate. Each program is facilitated with the help of our team of volunteer mentors who are there to share their passion for the activity and to build a positive relationship with the participants. We strive to keep our ratios in our programs at 3:1 or lower so that our volunteer mentors and participants are able to have quality conversations and build a relationship while in our programs.
Since our first program in 2008 we have been able to help hundreds of young people find a new passion and develop more healthy lifestyles while learning skills that will stay with them for life.
VISION
STATEMENT
All local youth, regardless of personal circumstances, have the opportunity to make healthy lifestyle choices and experience personal growth through participation in challenging outdoor pursuits.
MISSION
STATEMENT
With the support of community sponsors, donors and volunteers, Elevation Outdoors offers specially designed outdoor sports programs, personal mentorship and life skills coaching to vulnerable youth who face barriers to participation.
MANDATE
Founded in 2007, ELEVATION OUTDOORS is a community supported program designed to enhance the lives of local youth who face significant socioeconomic challenges. Through guided participation in strategically designed outdoor pursuits, young people are exposed to challenging physical activities while gaining fundamentally important life skills. The program is designed to mentor vulnerable youth and steer them out of harm's way into a life of good health, productivity and fulfilment. All programs are offered to eligible youth free of charge, as Elevation Outdoors believes that no young person should be denied the potential to discover an outdoor pursuit that can help keep him or her motivated, healthy and happy in life!
OUR TEAM
- Dedicated, adventurous people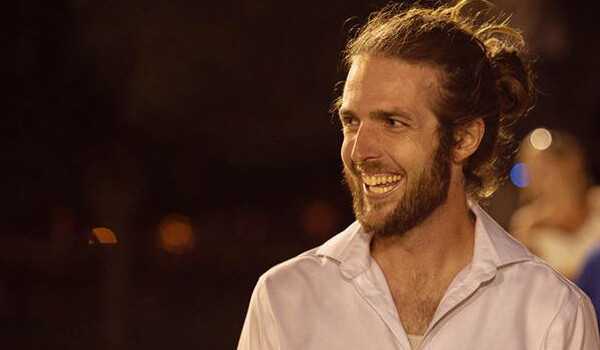 Mike Greer
Executive Director
Mike started out with Elevation Outdoors in 2014 as a program volunteer with our Learn to Shred and Live to Ride programs. He took on the role as our first Executive Director in May of 2015 and has been a key contributor to our growth and successes since then. With a Business degree from St. Francis Xavier University he combines his education with a passion for the outdoors to drive the organization forward. Since joining our team he has earned his snowboard CASI Level 1, Professional Mountain Bike Instructor Level 1, and his AMGA Single Pitch Instructor certification for rock climbing to better allow him to share his passions with our participants and improve our program delivery.
Mike was born in Ontario and has also spent time living in Florida and Nova Scotia, but always knew a move out West was inevitable. In 2007 he moved west to follow his passion for snowboarding and landed in Kelowna. It was here that he discovered a passion for rock climbing and mountain biking, which he is now able to pass on to the next generation each season through leading our programs. Moving a number of times as a young person helped shape who he is today, and instilled in him the knowledge that finding a passion is key to your happiness. In addition to his work at Elevation Outdoors Mike also sits on the board of directors for two local rock climbing associations and hones his teaching as a mountain bike instructor in the summer time.
When not working or volunteering with Elevation Outdoors, Mike spends his time in the backcountry on his split-board, mountain biking our local trails, and rock climbing all around the Valley. If the snow is deep in the middle of the week you just might find him having a "board meeting" at Big White, if so, share a chair with him and see if he hasn't convinced you to help out by the time you reach the top.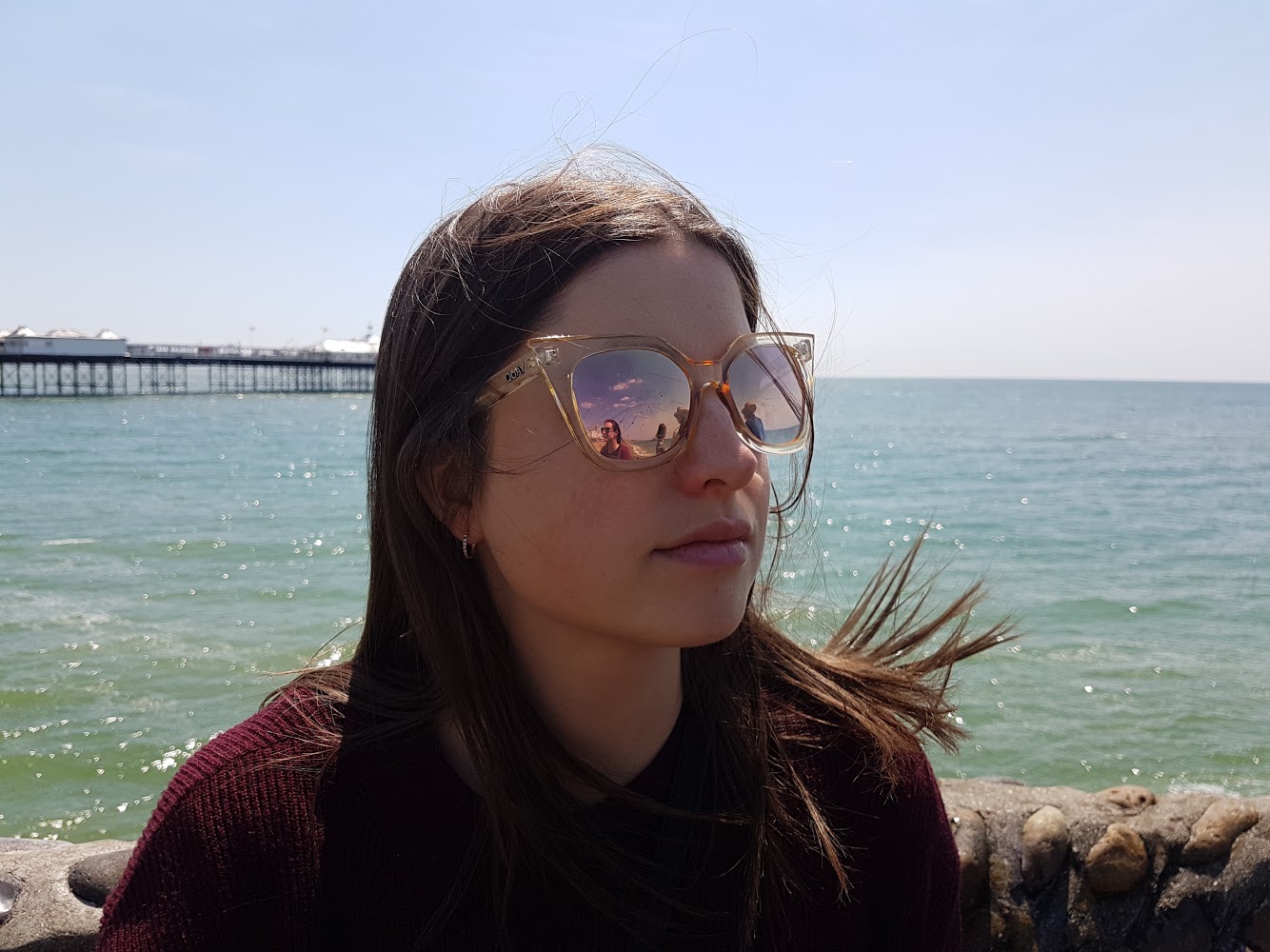 Jess Bodrug
Program and Volunteer Coordinator
Jess has been with Elevation since August 2018 and came into the organization with a love of being in the outdoors and a desire to help improve youth mental health through outdoor activities. In her first year with the organization, Jess found new hobbies in mountain biking and snowboarding. She learned to snowboard alongside the youth and quickly found a passion for the sport! Like the program participants, Jess was able to experience the joy of gaining confidence in a new sport. Jess also works as a Reconnect worker at the Okanagan Boys and Girls Clubs and enjoys the variety of ways both positions allow her to connect with youth.
During her time with Elevation, Jess has worked to improve organizational systems, streamline the registration process, facilitate programs, and coordinate volunteers. Jess has enjoyed being a part of connecting with and building the wonderful Elevation community of youth, parents, referral partners, sponsors, donors, staff, and volunteers! Jess looks forward to continually engaging with youth in meaningful ways, improving administrative processes that help Elevation increase it's sustainability and sophistication, as well as continuing to improve her new shredding skills!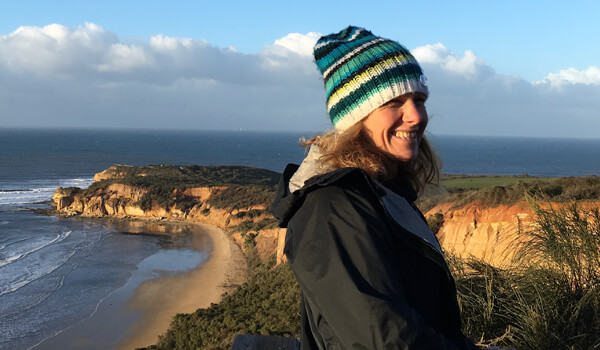 Tori Hanson
Chair
Tori spent the first 23 years of her life in Vancouver and on Vancouver Island. She attended University of Victoria, finishing up with a BA in Leisure Service Administration. Tori had a keen interest in sport and outdoor recreation throughout her high school and undergraduate life. She enjoyed all the outdoor experiences that Victoria and surrounding area has to offer: mountain biking, hiking, trail running, paddling, and trips to the mountains to ski and snowboard in her free time. She was also a trail blazer for women's rugby in the late 1990's; playing on the first varsity 'Vikes' team at UVic, and the first women's U23 Canadian national team.
Tori went on to work at various mountain snow resorts for the following 3 years, helping to organize outdoor events and ski and snowboard races.
Tori returned to university in Victoria, Australia where she earned a Masters in Experiential Learning and Development at Victoria University in Melbourne. She lived in Torquay, Australia and worked within the school system for outdoor education while studying.
Tori and two friends also started a program for homeless youth in Geelong Australia named by the youth involved "XTG town", through the Barwon Youth accommodation services group. The program focussed on working with a small group of youth towards a goal of travelling internationally and taking part in outdoor pursuits while there. The project lasted 6 months, youth were empowered by raising their own funds to travel to an international location of their choice, which was New Zealand. The youth were mentored by volunteers and experienced new outdoor pursuits and living healthier lives while reaching their travel goal.
Tori and her Australian husband, Mat, returned to live in Canada in early 2007. After seeing the difference one can make in youth's lives that really need it, such as the XTG town group, Tori set her sites on making a difference in Kelowna. She founded Elevation Outdoors in November of 2007 after seeing the need for outdoor experiences and healthy opportunity offered to Kelowna's less fortunate. The first Elevation Outdoors program "Learn to Shred" took place in January of 2008 at Big White Ski Resort with 6 youth referred to the organization, and some very passionate committed volunteers!
Currently, Tori is the Chair of the Elevation Outdoors board of directors. She also works within the organization on fund development and fundraising, strategic planning, community relations, and linking Elevation Outdoors to post secondary opportunities for students in the Okanagan. Tori also volunteers within the Elevation programs wherever possible.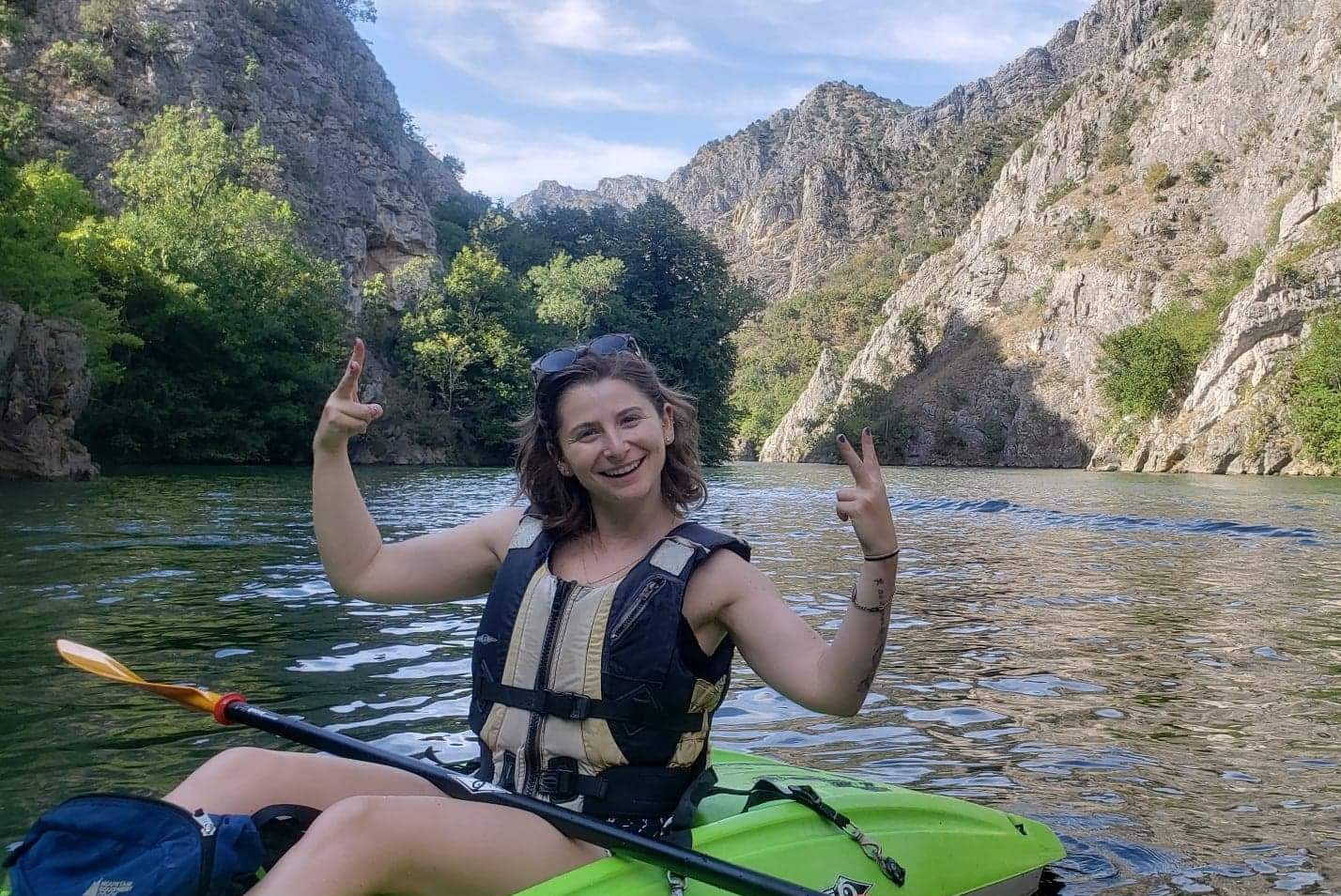 Leanne Shafir
Program Leader
Leanne joined the Elevation Outdoors team in September, 2020 as the Program Lead. Originally from Toronto, she found her way to Kelowna to pursue a master's degree in Social Work. Leanne has worked in the field of Social Work for over eight years, specializing in Violence Prevention program development and research. In this time, Leanne has designed and implemented three youth violence prevention and wellbeing programs in conjunction with volunteer and facilitator training platforms at multiple agencies. She was thrilled to join the team at Elevation Outdoors, which blends her passions of outdoor exploration and non-profit work with youth. In program, Leanne is brushing up on her skills in snowboarding and climbing, and is excited to continue learning new skills alongside the youth in the mountain biking program!
As the Program Lead, Leanne strives to bring structure and meaning to all the programs offered at Elevation Outdoors. She believes there are valuable life skills youth can learn from each unique program, which she highlights and explores with groups in each activity session. Leanne wants to bring volunteers and youth together to share experiences and learn from each other, with the goal of fostering a healthy Elevation Outdoors community. Working in collaboration with Jess, Leanne also provides continuous support for volunteers through mentorship and formal training. She seeks to connect with both the youth and volunteers so all participants feel heard, valued and most importantly are having tons of fun!
She is excited for all the new and exciting things to come at Elevation Outdoors and is ready for the adventure.