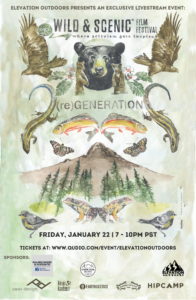 On January 22, 2021 Elevation Outdoors  and the Millard/Dawes team at IG Wealth Management are proud to bring back the Wild and Scenic Film Festival!
The Films are available On Demand using the links above until Midnight on January 27th, you can purchase tickets until the films are done that evening.
Check out the SILENT AUCTION HERE – Items are available for bids until Midnight on January 28th.
The 2021 Screening will be delivered as an exclusive Live Stream event allowing you to enjoy 12 amazing films from the comfort of your own home.  Tickets are available here.
The 2021 event will be showing a selection of 12 amazing films that will leave you inspired and ready to get outside!  With a focus on stories that highlight the impacts of the outdoors and why it is important that everyone has access to nature, we feel the films will resonate and connect with our viewers.  All proceeds from the event help us create scholarship opportunities for youth in need in our community.
Details:
Date: January 22, 2021 for the Live Steam and Jan 23-27th for "On Demand" viewing at your leisure.
Time: Films start at 7:00pm for the Live Stream and anytime on demand.
Tickets: Get your tickets here!  Tickets are $25 for single or couples, and $40 for groups of 3+ with some amazing ticket and meal packages from local establishments coming soon!
Location: This is a livestream event, so watch it from the comfort of your own home.
Extra Bonus: If you miss part of the event, or the timing does not work for you the films will be available for ticket holders for 5 days after so you can enjoy them at your convenience.
To give you an example of the quality of the films we include, you can check out the films that our audience voted as top three from last year's line up: Where the Wild Things Play, RJ Ripper, and Follow Through.
Thank you to our amazing sponsors for helping make this event a success.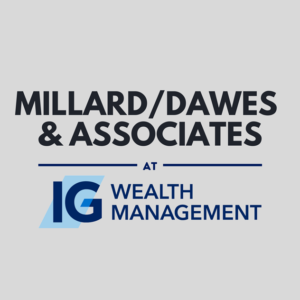 Interested in supporting this event as a sponsor? Email us now!
We are looking for sponsors to support the event, or contribute to items for our silent auction that will be running to accompany the event.