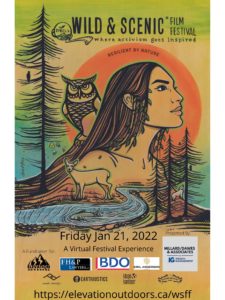 On January 21, 2022 Elevation Outdoors and the Millard Dawes & Associates team are proud to bring back the
Wild and Scenic Film Festival!
Thank you to everyone who bought tickets and joined us for the Live Steam.  If you are looking to watch the films anytime from Jan 22 – Midnight on Jan 26th go to https://qudio.com/event/elevationoutdoors-2021 to watch the films anytime you would like.
Our ONLINE SILENT AUCTION is back for another year as well! We have plenty of exciting items for you to bid on; the auction is open from January 21 through 8pm January 28.
Interested in supporting this event with a silent auction contribution? Please email us now.
We also have sponsor opportunities still available as well, please email us for more information.
The 2022 Screening will be delivered as an exclusive Live Stream event allowing you to enjoy so amazing films from the comfort of your own home. Tickets are available here.
The 2022 event will be showing a selection of amazing films that will leave you inspired and ready to get outside! With a focus on stories that highlight the impacts of the outdoors and why it is important that everyone has access to nature, we feel the films will resonate and connect with our viewers. All proceeds from the event help us create scholarship opportunities for youth in need in our community.
Details:
Date: January 21, 2022 for the Live Steam and Jan 22-26th for "On Demand" viewing at your leisure.
Time: Films start at 7:00pm for the Live Stream and anytime on demand.
Tickets: Get your tickets here! Tickets are $25 for single or couples, and $40 for groups of 3+. Please note that tickets prices are in US dollars. Unfortunately the platform the film festival uses doesn't allow us to charge in Canadian dollars at this time.  Tickets can be purchased for the on-demand viewing of the films anytime until midnight on January 26th.
Location: This is a livestream event, so watch it from the comfort of your own home.
Extra Bonus: If you miss part of the event, or the timing does not work for you the films will be available for ticket holders for 5 days after so you can enjoy them at your convenience. https://qudio.com/event/elevationoutdoors-2021 to view the films again.
To give you an example of the quality of the films we include, you can check out the films that our audience voted as top three from 2020's line up: Where the Wild Things Play, RJ Ripper, and Follow Through, and 2021's line up: Feel of Vision, Brotherhood of Skiing, and Wild Toddler Chronicles.
Thank you to our amazing sponsors for helping make this event a success.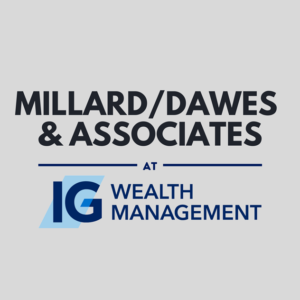 CATALYST SPONSORS: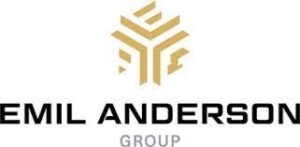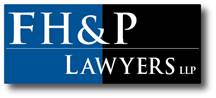 Thank you to our many silent auction donors!