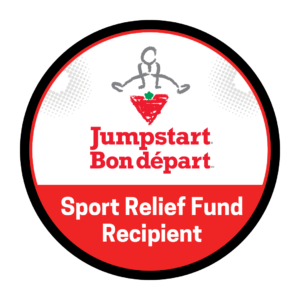 As time passes and we get closer to a more "normal" life here in BC some things remain the same.  Since the start of the pandemic the demand for outdoor recreation has been at record levels, with some industries still trying to catch up to the sustained demand – if you have been in a bike shop lately you know.
Here at Elevation Outdoors we have faced unprecedented demand for our programs at a time when we are having to run smaller group sizes as we work to keep our participants, staff and volunteers safe.  With our ability to run fundraising events hindered by the pandemic this poses a real challenge as we work to continue to deliver our programs while adjusting to the altered funding environment.
This Spring the Jumpstart Sport Relief Fund notified us they have selected Elevation Outdoors to receive $10,000 to support our Live to Ride program over the summer and help cover some of our program staff costs over the Fall and Winter months.  We are proud to be one of the nearly 700 organizations across the country that have benefited from the fund helping over 70,000 youth across the country.
With the support we have received it will allow us to continue to deliver our Live to Ride program this summer, which will introduce new riders to the sport of mountain biking while connecting them with our passionate volunteer mentors.  With the program running twice a week for 7 weeks through July and August not only does it get the participants out and active each week, but also helps them develop life skills as we help them draw parallels between life and sport along the way.
Additionally the support we have received will allow us to retain our dedicated program staff to support our Fall and Winter programs.  As we increase our programming to include additional activities, deliver longer programs like our Leaders in Action program, and have to balance the ever changing rules and guidelines to keep our participants safe, having dedicated staff allows us to ensure our quality of program remains at a high standard.
According to the Ipsos, Jumpstart State of Sport Study 74% of kids are feeling lonely and isolated.  We believe that sport and outdoor recreation has the power to change that and help keep our youth engaged, healthy, and feeling connected to their community and are thankful that organizations like Canadian Tire and the Jumpstart Foundation share this belief and can support us and many other organizations across the country build sport back as we recover from the many impacts of Covid-19.