Submissions are now closed.  Thank you to everyone that helped share this or nominated someone for the bike.
This Holiday Season we are looking for your help

.
Thanks to the generosity of Lloyd and Alyson Vinish we are able to help make one young persons Christmas special this year.
Does your child love to bike? Do you know a young person whose life could be better if they had access to a mountain bike?  Is there someone in your life that could use a special gift this holiday season?
We want to hear from you!
We have an Extra Small Giant ATX 2 mountain bike available, and would love for it to find a home with a young person that would be thrilled to have access to a mountain bike to ride the trails, cruise with their friends, or help them get to school.  Based on the size of the bike it is a great fit for someone that is between 4'10" - 5'2".
The premise is simple.  Anyone can submit a nomination.  Nominate yourself, your child, your best friends kid, someone you work with, the kid from down the street who ever you think would have their life improved by having access to a mountain bike to ride.  Included with the bike is a complimentary Comprehensive Tune Up from the team at Cyclepath Kelowna and we can also provide a helmet if that is needed.
We will look over all the submissions and select one lucky person and arrange to have the bike available to them before Christmas.
One submission per youth please.  Fill out the form below and hit submit.  Let us know how a bike can change a life, it is that simple. 
Submissions close on Dec 18 to provide time to evaluate all entries and get the bike to the winner before the holidays.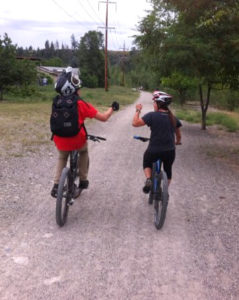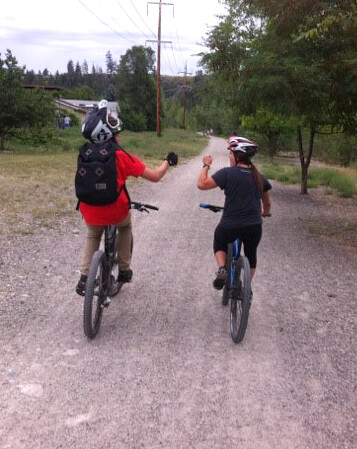 This opportunity is made possible thanks to the generosity of Lloyd and Alyson Vinish.

Thanks to the Cyclepath Kelowna team for the Tune Up to ensure the bike is in great shape for the winner to ride all summer long.