In today's outdoor sports world there is a growing chorus of voices challenging everyone to do more to help create a more diverse mix of people using the outdoors, companies like MEC here in Canada and Patagonia, REI and the North Face globally are all recognizing things need to change.
While this is catching on and becoming a topic of conversation in the broader industry, it is something that we have been focused on since our very first programs in 2008.  We are by no means flawless at this, but we are always working on improving and doing our part. When we look internally at core team of 4 – our Executive Director, Program Coordinator, Volunteer Coordinator and President of our Board of Directors, 75% of these positions are held by women.  Our current Board of Directors is over 50% women and within our volunteer team so far in 2019 43% of them have been females.
Creating an environment where our participants will feel comfortable is important to our organization and we believe this starts at the top.  The activities we are introducing young people to can be intimidating, and learning new skills and and allowing others to be a part of your learning process can be a tough thing for anyone.  Having program leaders and volunteers that you can identify with can help make a person more comfortable in their environment and that can help a young person learn as they are able to focus more on the task at hand and less on worrying about if they should even be there.
The winter of 2019 brought great pride to our team as we could see the impact of our dedication to diversity starting to really show.  Our Learn to Shred and Shred More programs this winter saw 28 participants join us to spend time learning to snowboard and improving their skills.  We had 40% of our participants were females and at least 25% identify as First Nations. We also saw our highest number ever of previous graduates coming back to volunteer with the program and help spark a passion in the younger generation.  We believe having these returning participants is one of our largest successes as it shows they have remained passionate about the activity, but also recognize that coming back to share that with others and help teach is important. For our younger participants to see volunteers and mentors that have come through the programs and come from a similar background as them can be a powerful thing as it shows them what is possible and gives them something to strive for!
Each winter season, thanks to the generous support of our sponsors and donors, we are able to provide a life changing gift to a few of our participants in our snowboard program.  Through our "Shred for Tristin Memorial Sponsorship", our Rip Curl Youth Sponsorship and our own Youth Sponsorship participants selected by our team are provided with the gear they need to continue riding long after the program wraps up.  This season was a first for us…We saw the first female winner of one of these awards, quickly followed up with our second and third female winners!  These awards create a lasting impact for the winners as it helps remove many of the barriers they face to continued participation in the sport after our programs wrap up for the season.  To see the stoke on these young ladies faces when they learned their effort and attitude in the program created a lasting impression on our volunteers was an amazing experience to get to share with them.  A big THANK YOU to all of our sponsors and supporters that help us make those moments possible!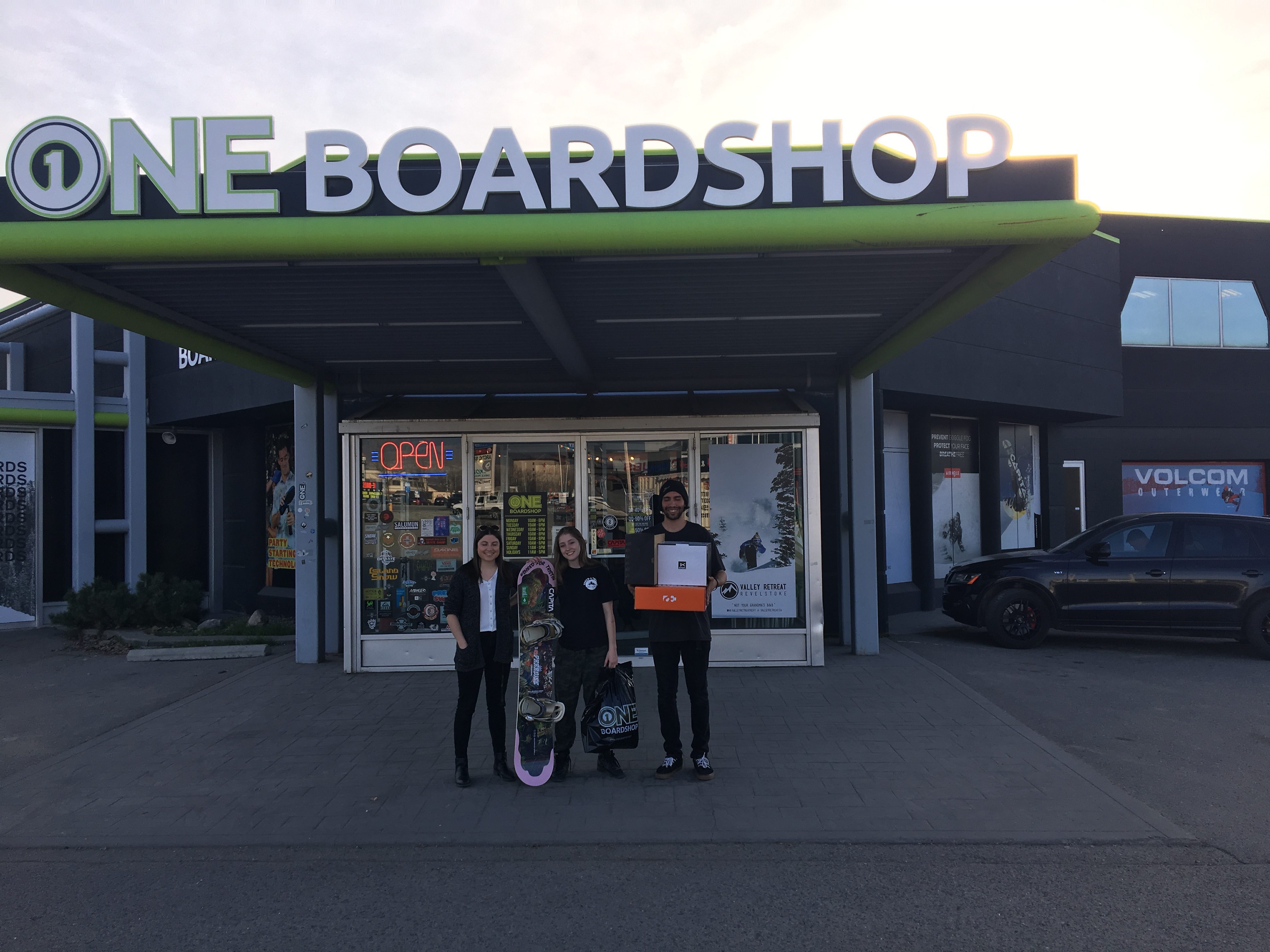 With other groups in town like the WFN Community Snowboard Team, Park Chics, and Chicks in the Sticks also doing their part to help create some diversity and giving our participants a comfortable space to move into after our programs we are just one small part to making some significant changes to the outdoors.  
We are always looking for more help and more diversity in our volunteer team.  If you or someone you know is passionate about the outdoors and would enjoy coming out to help build that passion in the next generation get in touch, we would love to hear from you!  Info@elevationoutdoors.ca
Our programs are open to young people 12-18 and our summer camps start at age 10, with both paid and scholarship seats available in all programs.  Register your child online today for any of our programs and give them a chance to experience the many joys that sport can bring a person.
Thanks to all the following organizations for helping make this program possible